CHRISTMAS MORNING 2021
They say "The sun shines on the righteous"; well maybe the sun didn't shine, but the torrential downpour did stop just before 10 and so the band was able to carry on with the tradition of playing around the village on Christmas Morning. With everything having been cancelled in 2020 due to Covid, it was good to get back into the swing of things!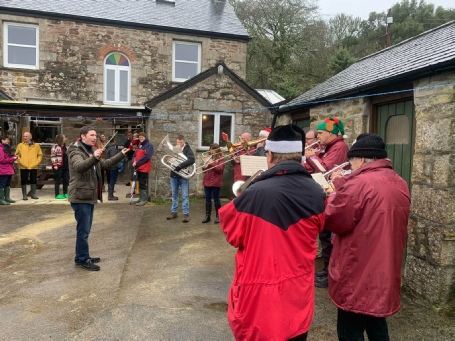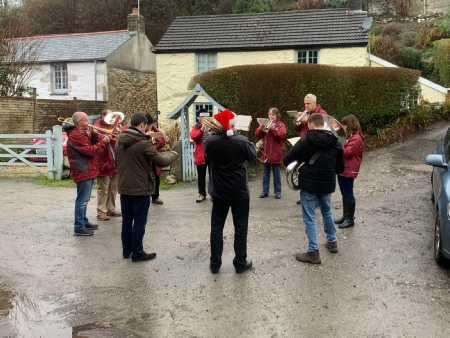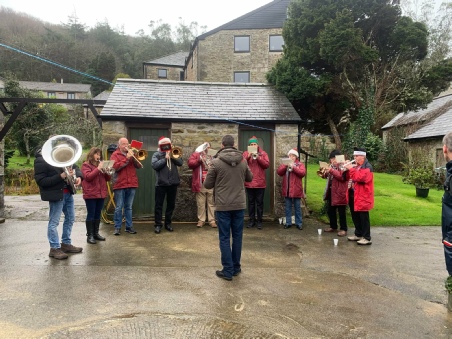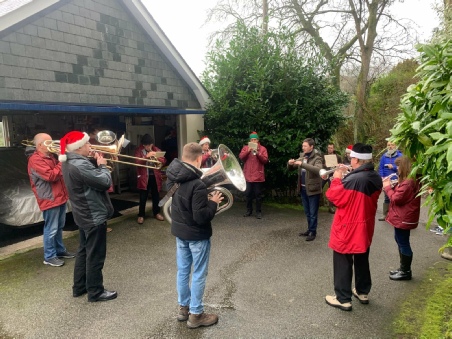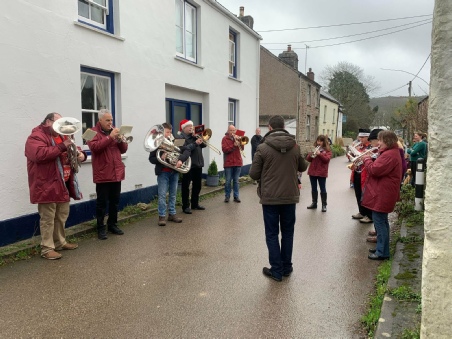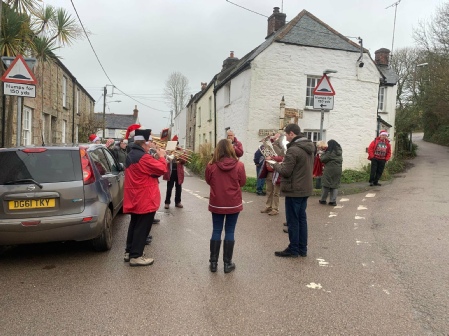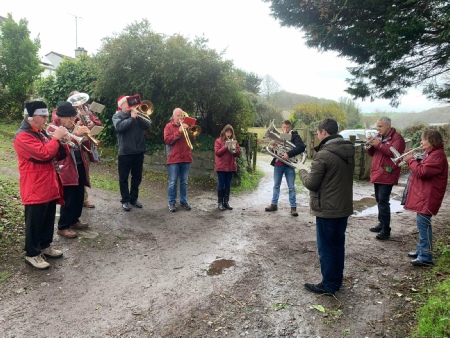 CHRISTMAS MORNING 2022
Despite a rainy weather forecast, we were able to get around the village without getting wet!
The number of players was down on previous years but, despite this, a large number of followers turned out and were very appreciative of our efforts! There is a very nice video clip on our Facebook Page where we don't sound too bad at all! It is in the comments section to the second post containing the pictures below (unfortunately I can't find a way to link to it, but seek and ye shall find).Thank you to all the lovely people who put donations in our collecting buckets and for the mince pies, sausage rolls and mulled wine we were supplied with!
By tradition, Gweek Silver Band always venture out at 10am on Christmas morning to play carols at various spots around the village. In fact, this was the first public appearance by the band when they formed in 1926.
The regular band members are accompanied by ex-members, plus friends from other bands in the area.