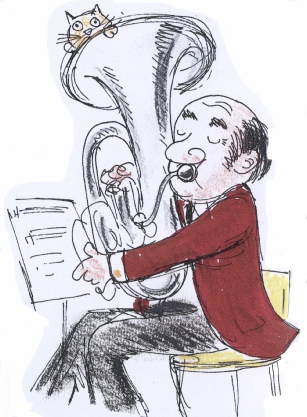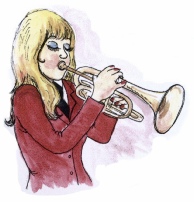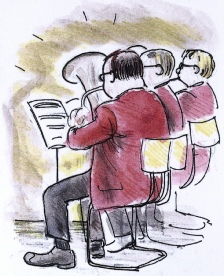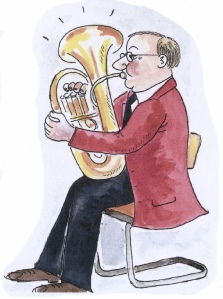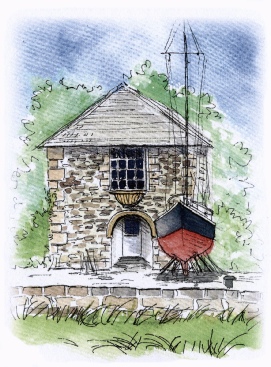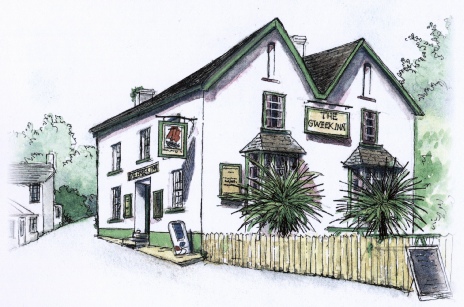 "A Little Book of Gweek"
The surrounding pictures are from a delightful little book written and illustrated by Carole Simmonds. It covers the history of Gweek and also life in the village, local groups and attractions.
The illustrations are amazing (though that of the bass trombonist makes him look a lot older than he actually is!).
The book is available from Carole or from the Black Swan.